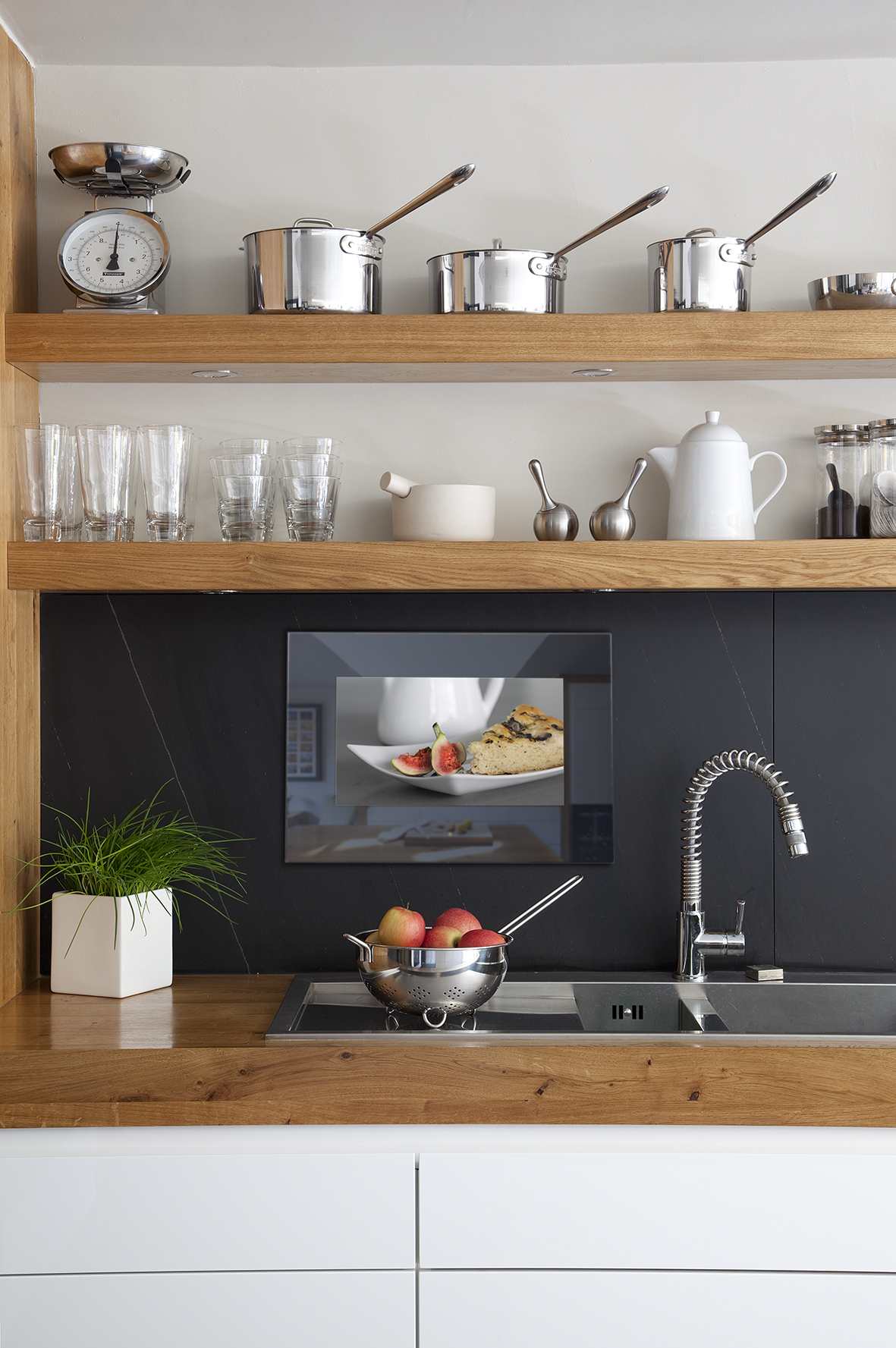 Invision are delighted to announce that Aquavision, the originators and leading manufacturer of waterproof and in-wall televisions, have released their new Nexus+ TV with full IP control.
Developed for the smart connected home, the five new models enable the television to integrate seamlessly and easily with other products controlled by the system in multiroom environments. Alastair Benn, Aquavision's Managing Director, explained, 'There is enormous consumer demand for whole house control and this is set to grow even bigger in the coming years. In order to satisfy this requirement and with the widespread adoption of IP and PoE the installer community needs a dependable connectivity solution that can be implemented easily, quickly and economically. Our new range ticks all the boxes.' As well as IP Control the Nexus+ range has both Freesat HD and Freeview HD receivers.
The new range is available in 16", 22", 27", 32" and 42" and larger models, 55", 65" and 85" in the Elite 4K UHD range with the identical features. The 4K Ultra HD format offers unique unparalleled 178° viewing angles and superb picture quality. These 4K units are also H265 and HDMI 2.2 compliant. As with all Aquavision's, the array of glass finishes and frames are extremely generous. There are three frame styles to choose from including Frameless, Classic and Silhouette. The four glass finishes are Black, Polar White, MirrorVision and Mirror Vision+.
It is now easier than ever for Aquavision televisions to network with other technology and access multimedia content including video, pictures and music. Meanwhile, installation and set-up of the Nexus+ is quick, simple and extremely versatile as it is fully compatible with most home control systems with the help of the discreet IR, IP and RS232 controls.
'Since the company launched 20 years ago, we have continually integrated the very latest technology into our products, which is why we are tremendously excited to be able to offer the Nexus+ range and be the first to introduce IP control to waterproof and in-wall televisions,' concluded Aquavision's Alastair Benn. 'IP control offers installers and end users a whole host of new possibilities and this new range of televisions are at the forefront of the next generation of home entertainment products.'
All Aquavision televisions are manufactured with heated screens to avoid misting up and are suitable to install in bathrooms, showers and wet room. All products are fully waterproof to IP66 rating when installed as per the instructions and carry a two-year in-home warranty as standard (in the UK).
For more information on the Nexus+ Range please call Invision on 01359 270280.