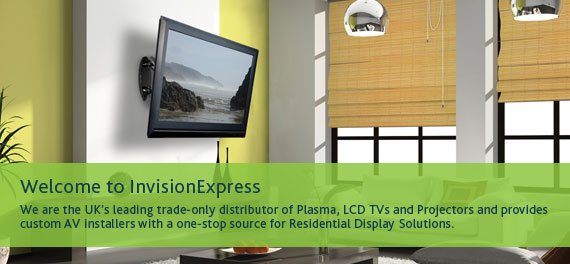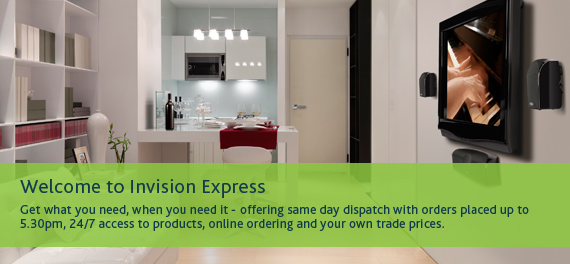 Welcome to Invision Express, the UK's leading trade-only distributor of plasma and LCD TVs and projectors to the home installations market. Providing installers of custom AV systems with everything they need to build professional displays in residential premises, we can give you immediate access to the widest range of products.
Our website is designed to give you a whole host of added benefits, including:
Real time pricing and stock levels.
Online Ordering 24/7.
Same day dispatch up to 5.30pm.
Timed delivery and drop-ship options.
Online order tracking.
Because of our close links with major manufacturers, you will benefit from our unique combination of market experience, personal service, and technical expertise for which we are renowned.
Even if you are new to the residential AV installations market, you can depend on Invision Express to support you with our knowledge, product range and tools so that you can be fully equipped to get the job done.

And there's no hanging around. Because we keep huge amounts of stock, products are usually shipped on the same day you place your order so that within the UK and Ireland, you will receive your goods next day. If you want, we can make it even easier for you by shipping direct to your customer.

Browse our pages now for the latest solutions in home installations.