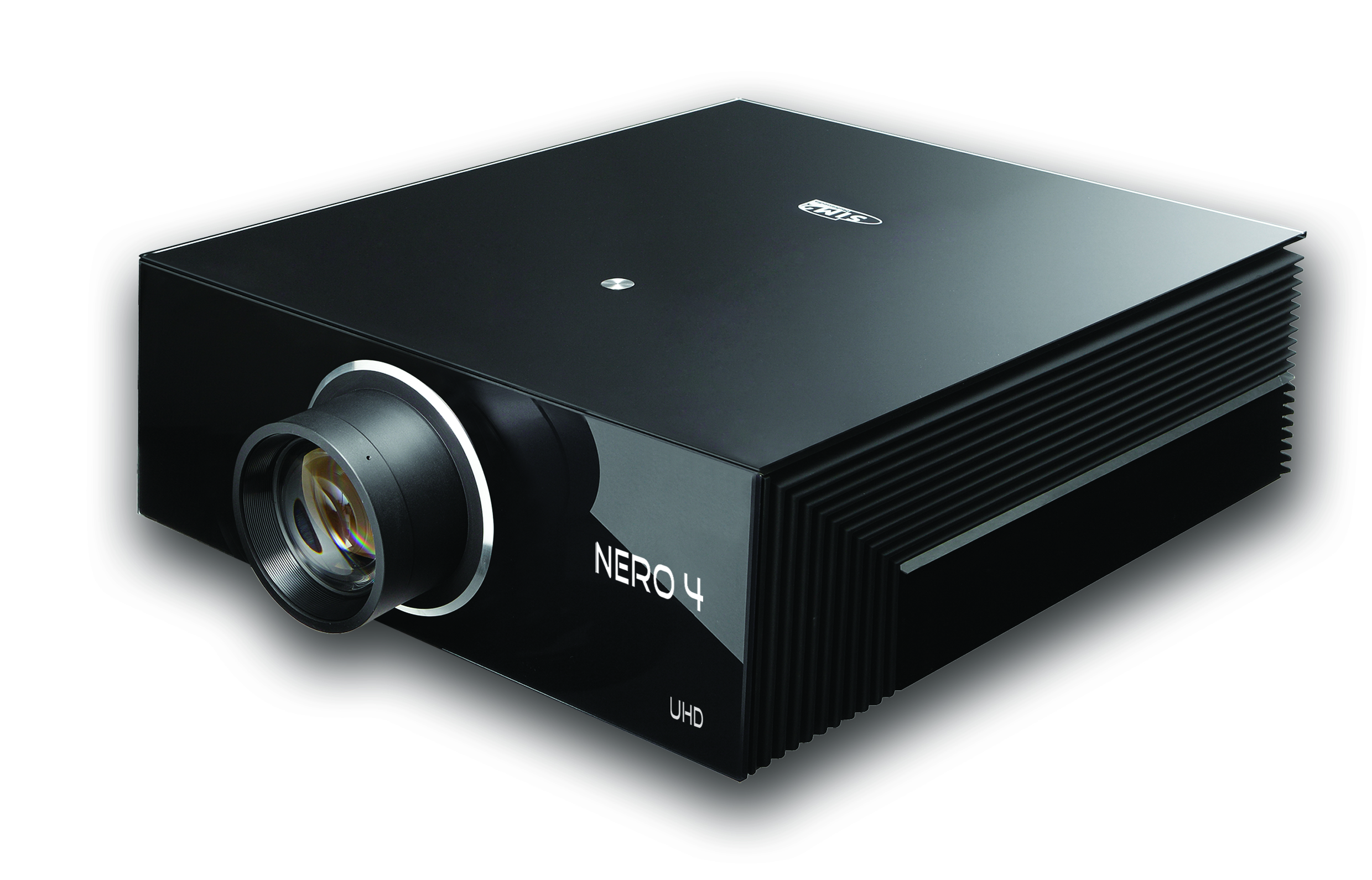 Invision UK are delighted to announce that the SIM2 Nero4 is now shipping.
SIM2 has consistently set new standards of performance and design in projection, allied with unprecedented innovation. The all-new Nero 4 is no exception.
The Nero4 projector delivers class-leading picture quality through the partnership of the latest 4K UHD DLP® chipset from Texas Instruments, super high-precision and resolution optics and SIM2's advanced video processing technology, for a lucid and colourful viewing experience. DLP® from Texas Instruments is Hollywood's choice of technology for movie theatres and conveys extraordinary image quality that brings out the smallest details – even during high-speed sequences – with assured, long-lasting performance.
A new high-power 450W lamp enables Nero4 to provide up to 5000 ANSI-lumens on-screen. In order to obtain the best projected image accuracy, a delicate balance is required between the light engine, the DLP® chipset and the video processing electronics. Building on its heritage of high-end light engine design, SIM2 has invested heavily in the development of a high-precision telecentric optical system. The pure-glass lens provides an unprecedented resolution of 93 lines per millimetre to guarantee exceptional on-screen clarity. Special coatings have been applied to the optical components to further enhance image and colour performance. Installation aids include fully motorized zoom and focus, plus optical lens shift to adjust the position of the image up to 70% vertically or 30% horizontally.
Nero4 also includes Perfect Fit, a fully programmable zoom, focus and lens shift feature which facilitates a lens-free option to create 2.40:1 images. To aid calibration, the Nero4 projector features SIM2's advanced Live Colours Calibration 2.0 software that allows professional calibration of all projection parameters such as complete adjustment of the primary, secondary and white point colour coordinates. Nero4's crystal-glass cabinet adds a unique design touch to suit any room style.
For more information on the SIM2 Nero4 please call our sales office on 01359 270280.