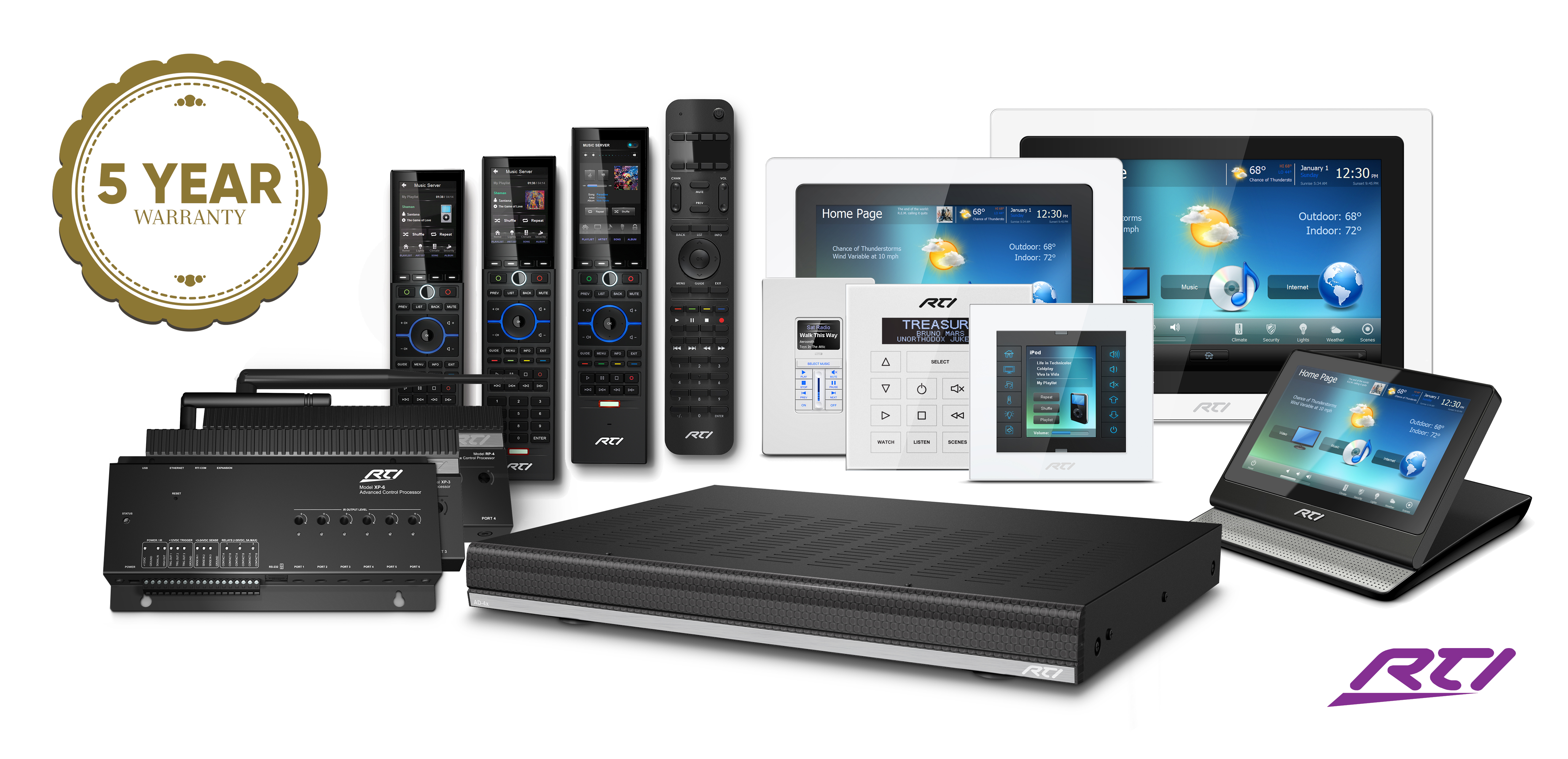 Invision is the UK's fastest growing trade-only suppliers of award-winning integrated AV solutions and are pleased to announce their offering of a new 5-year warranty program on all RTI products effective 1st January 2017. This warranty program is available to RTI Specialist dealers and backs up Invision UK's belief that RTI is the most stable and reliable control platform available in the CI market.
David Meyerowitz - Category Manager from Invision UK explains; "Invision UK have 10 years of experience distributing RTI products under our belt. We believe it to be the most stable and reliable control platform available. We are so confident in this belief we are prepared to back this up by offering our RTI Specialist dealers with this new 5-year Replacement warranty program."
Invision UK are offering a 5-year replacement warranty service on all projects installed and registered from January 1st 2017. Details of Registration and all terms and conditions can be found on Invision's trade portal Invision Express. Registration is required to take advantage of this new warranty program.
RTI celebrated 25 years in business this year and continue to produce the best handheld remote controls in the industry. Invision UK provide full product and programming training. Course details and dates and be found at via the Invision UK Training Academy.
To find out more information on becoming an RTI Specialist or to get more details on RTI please call the Invision UK office on 01359 270280.